About Us
Cré'Architecture is a design office that was created in 2013, following the association of brothers François and Guillaume Sage. We are an architectural firm with a focus on renovations and transformations.
Specialists in projects outside building zones (HZB), we focus on often complex buildings, regularly classified as Historic Monuments and work in collaboration with the various state services (SDT, SIPAL, SeCA or even SBC).
With our team, made up of architects and interior designers, we offer a wide range of services: complete restoration of old houses and farms, transformation of buildings with change of use, in-depth reflection on current standards in in terms of comfort and energy, while respecting the built heritage.
Our knowledge and skills in renovation also allow us to offer you our services on a wide variety of projects, ranging from the renovation of apartments to the design of contemporary villas, including professional architecture, offices, shops and restaurants. . Sometimes even, in the context of facelift projects on a smaller budget, we only intervene as an architectural consultant in interior design and decoration.
We offer you a unique, specialized partner, able to support you in all stages of a project and adapting to your needs. We are able to meet your expectations and look forward to working with you.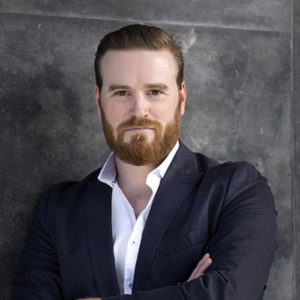 I have been working in the field of architecture for more than ten years now. With a bilingual high school diploma in visual arts, I then chose architecture because to me it is the link between function and aestheticism, between man and his direct environment in which he lives, works and evolves.
I like the challenge to find ergonomic and functional solutions in the process of realizing genuine architectural creations, of developing personalized spaces. My training gave me the necessary tools allowing me to blend art and technique together. My experience in the field of architecture brought me the know-how and the understanding to concretize all your ideas.
For many years now, I am a team leader and a project manager. Holder of an engineering degree, I completed my education with management studies. Building on this dual academic foundation my credibility and my expertise allow me to manage my teams with integrity, ethic and respect.
I am used to designing and managing schedules and financial plans and I like to present and implement them. I am a dynamic and proactive partner. My capacity of analysis gives me a global understanding of a situation or a project. If necessary, I am able to accentuate a particular point by choosing the right persons to help me to go deeply into it. This allows me to make quick decisions and stand by them.
Passionate about construction, motivated by the challenges posed by renovation, do you enjoy working in a small team and do you like our open and creative working atmosphere?